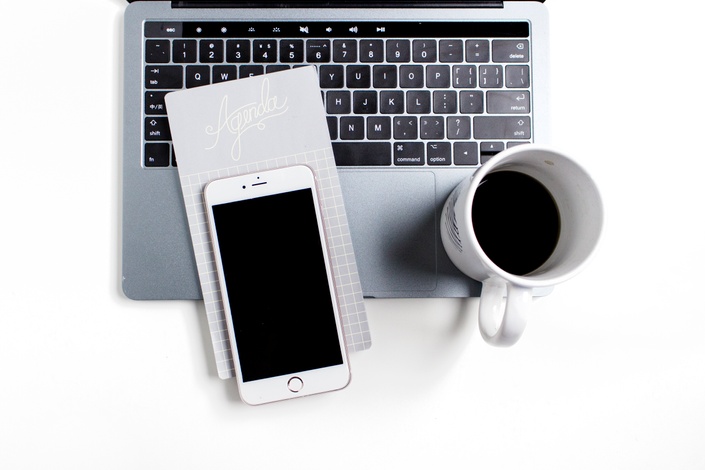 Blogpreneur Blueprint
Step-by-Step Guide To Creating The Profitable Blog Of Your Dreams
Learn the exact same strategies I use to create, grow, and monetize my blogs in record time
Does any of this sound familiar?
You want to start a blog but are completely overwhelmed with the amount of contradictory information there is online?
Or perhaps you've been blogging for a while now but can't seem to grow your traffic?
No matter what you do, you feel stuck
Blogpreneur Blueprint is your best friend and mentor. This is a roadmap of exactly how I create and grow my blogs!
I don't have just one blog, I have three
Everything in this course has been tested in completely different niches and has proven successful again and again
And I've used the exact same strategies in this course to grow all my sites.
I was even able to quit my 9-to-5 in less than a year of blogging
And now I'm putting it all into this course so YOU can replicate my success
This is a No-BS, step-by-step guide that anyone can follow
Save time and money by learning all my true-and-tested strategies to starting a profitable blog in no time
You Can Do This!
The truth of the matter is that blogging isn't that hard
Once you figure out what works and - more importantly - what doesn't, it's easy to create a profitable blog.
None of this is rocket science
If you're willing to put in the work, you WILL have success blogging
This is the course I wish I had when I started
I struggled in the beginning of my journey.
I read blog post after blog post
And bought so many courses
I tried and failed numerous times
My traffic would grow one day only to take a nose-dive the next
But I pushed through
And I eventually got it right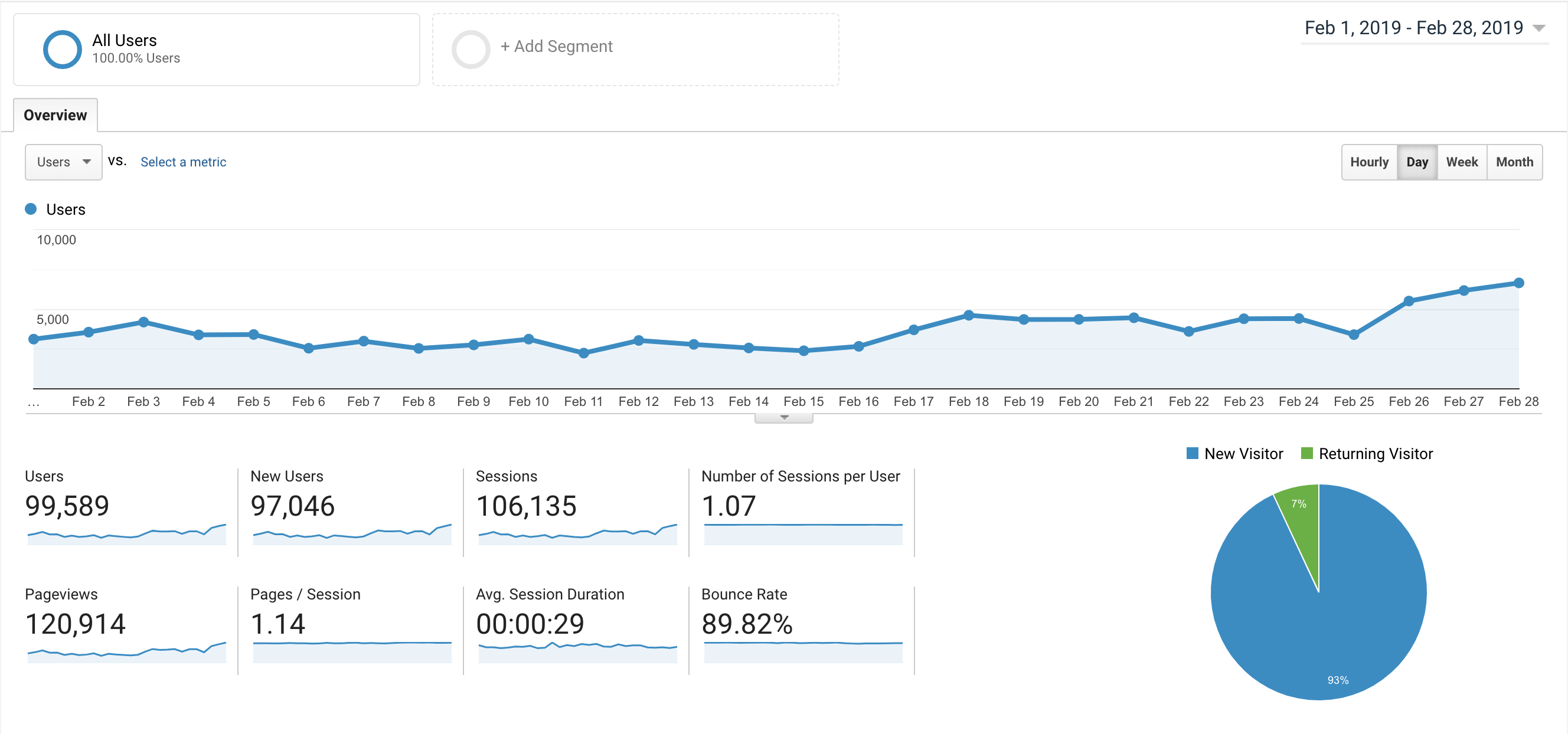 Here is the traffic for TheFab20s after only three months
120,914 pageviews
Here's proof that this blog was brand new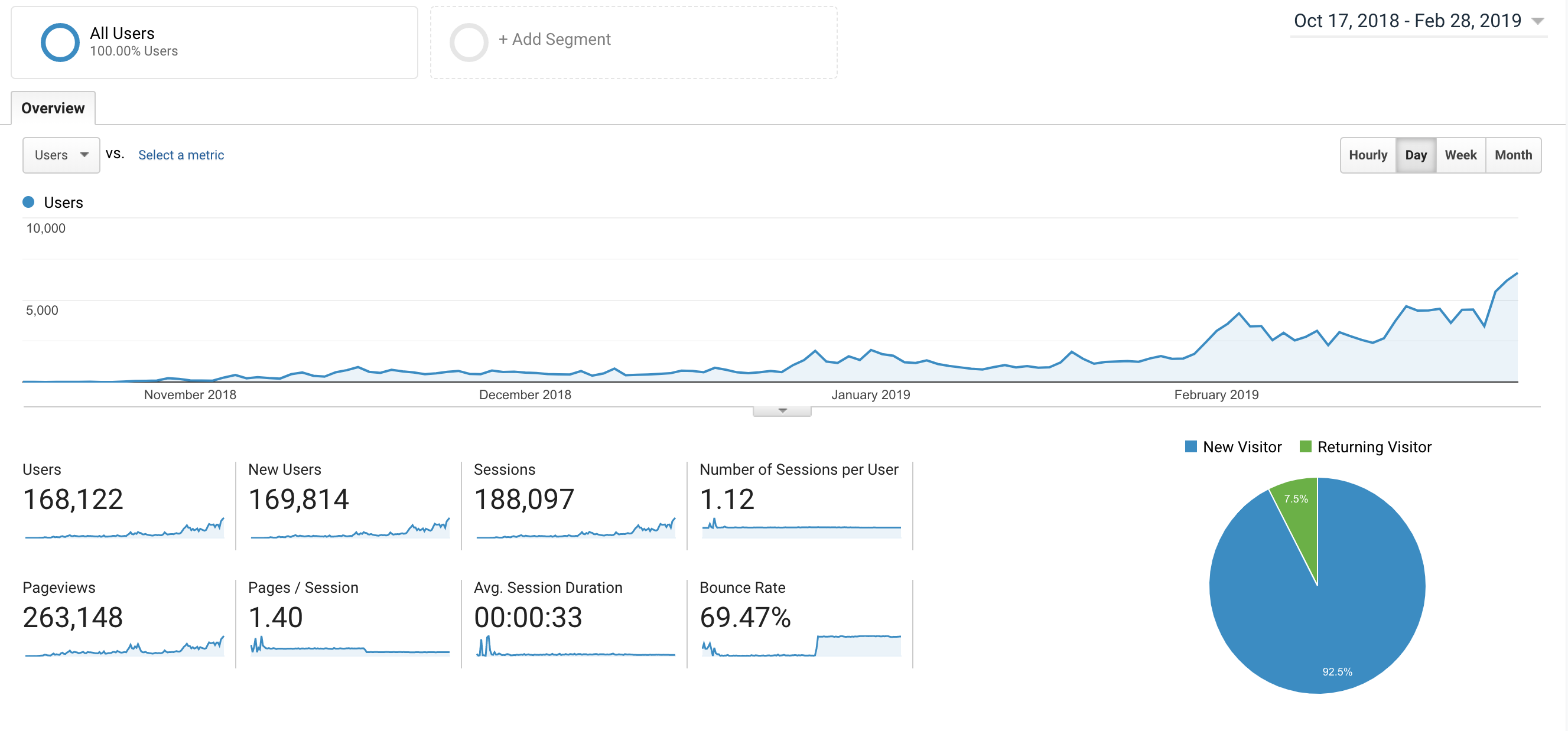 But maybe you're skeptical, 'beginners luck' right?
Well check out my second blog
I launched this one on March 23, 2019 and look at the numbers in May (not even two months later)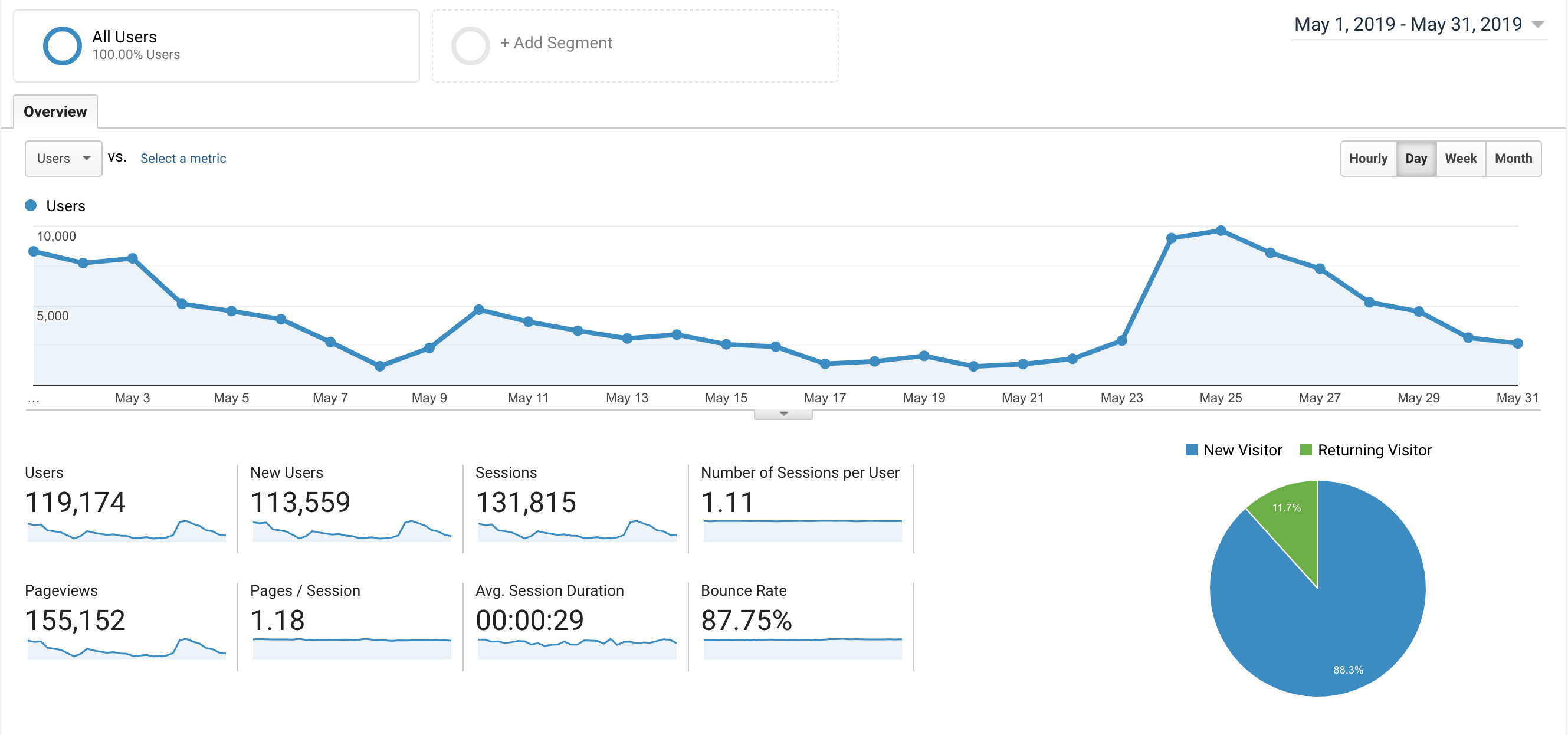 155,152 pageviews
On a two month old blog
Proof this blog launched just two months before here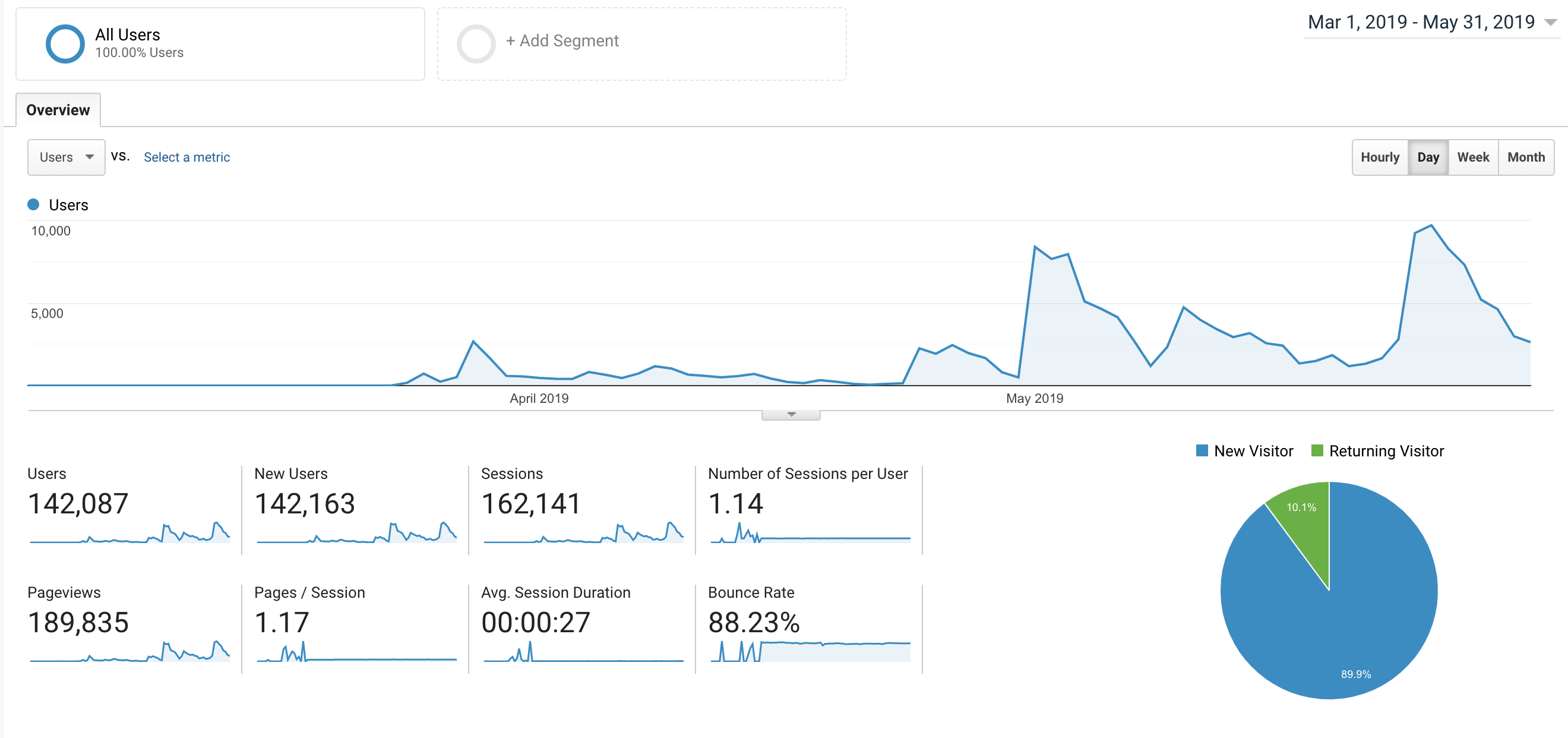 This isn't beginners luck

This is a proven, step-by-step guide that can help YOU build a profitable blog
Blogpreneur Blueprint can help you achieve financial freedom and live life on YOUR terms
No more guesswork, frustration, and confusion
I am in the trenches with you guys, constantly testing and tweaking every strategy, trying to figure out what exactly works
Now, this is a sale page BUT I won't BS you. It's going to take TIME and COMMITMENT. You're going to have to put in the hours to learn my techniques and then implement them. But the strategy is PROVEN to be successful.
If you hold your end of the deal (studying this course and implementing all my strategies) I will hold my end and GUARANTEE you will build a profitable blog that continues to grow
Driving Traffic through Pinterest is a MAJOR part of this course, but I also teach you how to monetize your blog
I went from making $35.65 a month in affiliate commissions: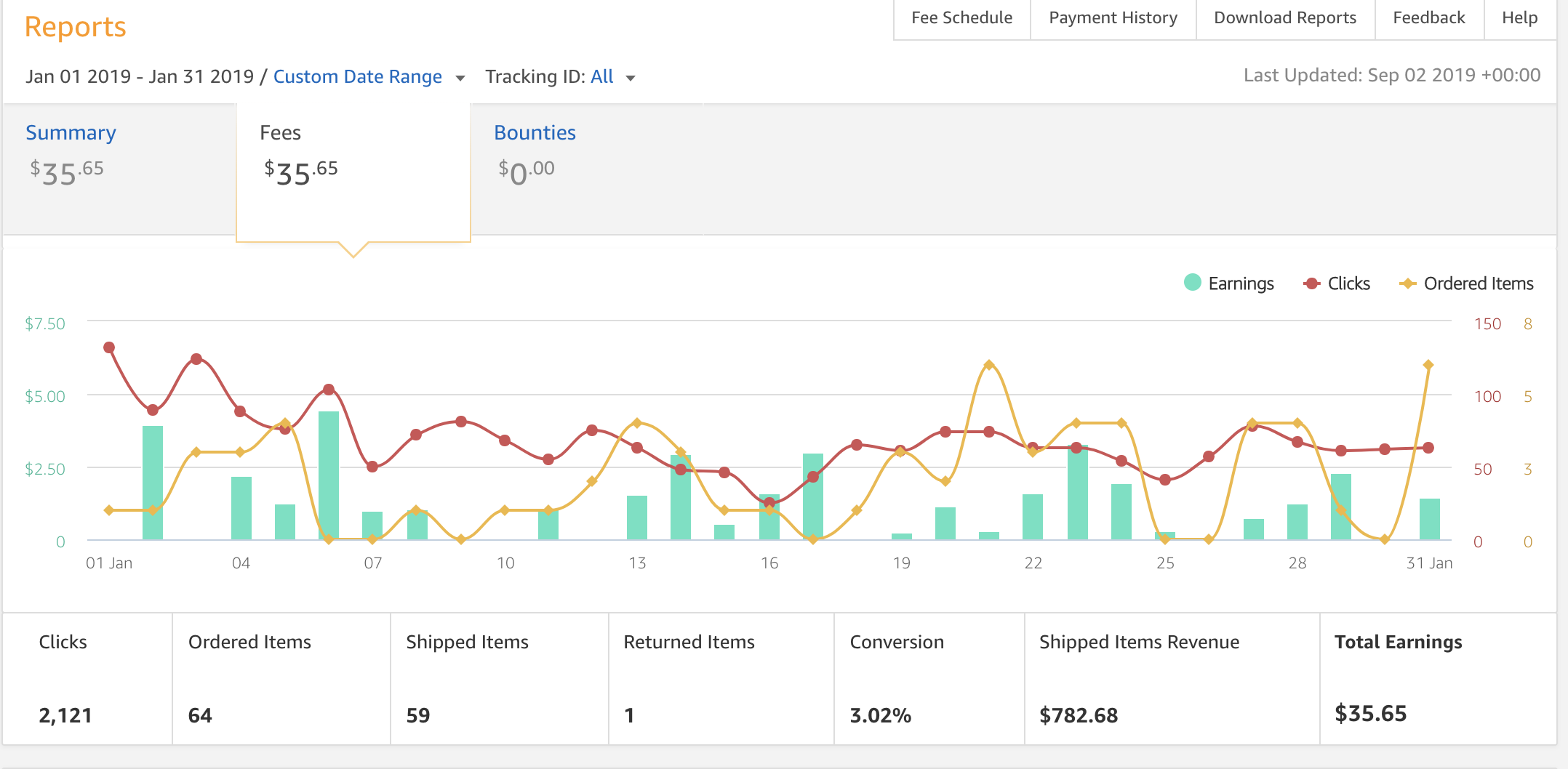 To $2,543.23 a month (in less than 6 months!):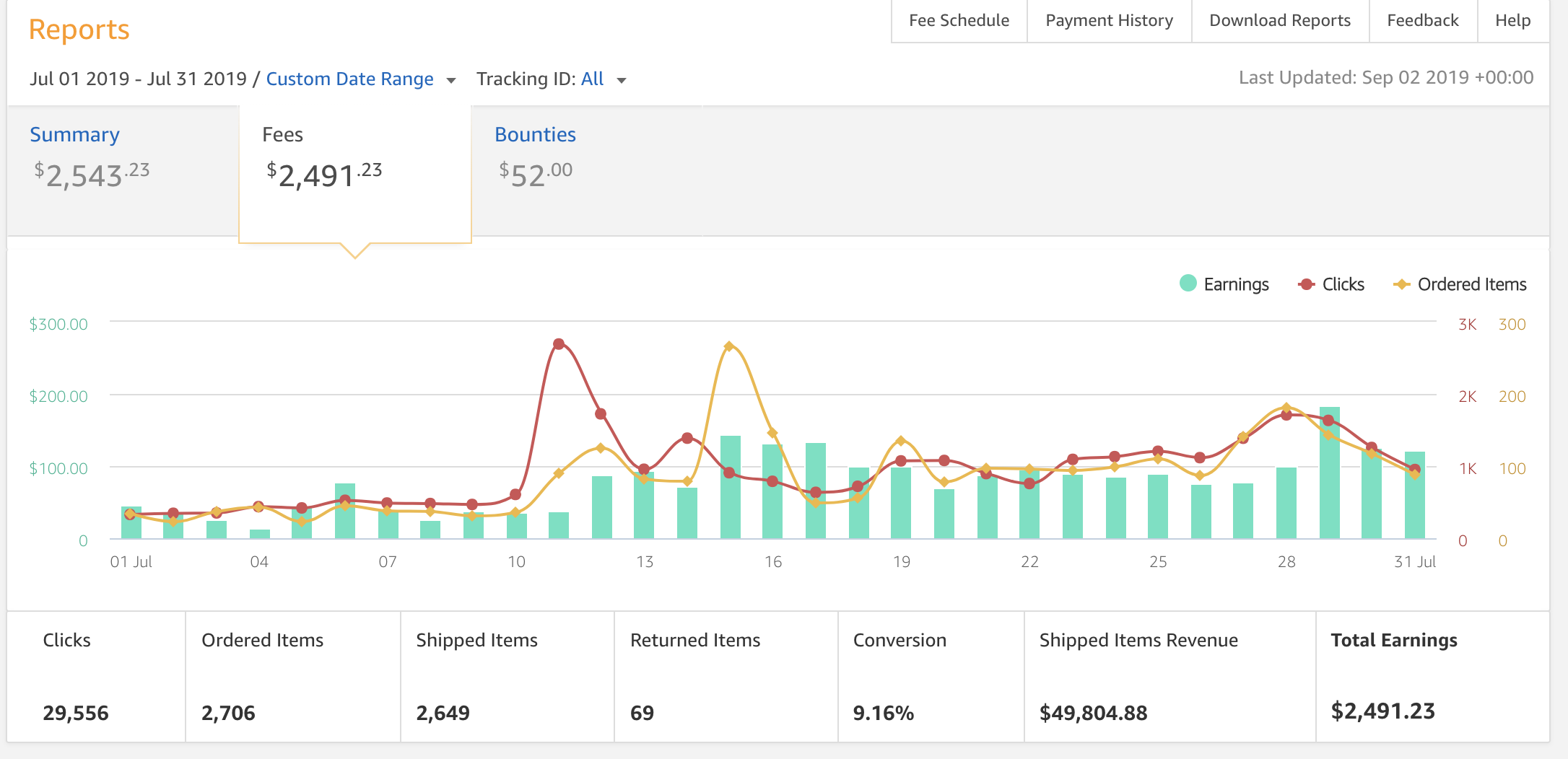 Don't Listen To The Skeptics
I've heard it a million times.. "Blogging is dead," "You can't make money with a blog," "There's too much competition in blogging nowadays"
I started my blog in late 2018 and had read a million blog posts telling me this was a waste of time and money
If I would have listened to all those nay-sayers I would still be working a 9-to-5 sending formal requests to HR so I may be allowed to leave 15 minutes early for a personal emergency
There will always be skeptics
Blogging isn't dead. If anything, with the rise of technology and social media, this is the best time to get into blogging
People are spending more and more time on their phones and laptops
Malls are becoming obsolete as online shopping is growing
So how can you tell me blogging isn't profitable?
The entire world is moving online and becoming more and more digital
Is there a lot of competition?
Yeah, sure. But I'm sure many of you are already working in saturated fields.
Personal trainers, accountants, financial analysts, lawyers, doctors, the list goes on.
There are millions of them and every year more graduate from college and join the work force.
Competition shouldn't scare you.
The only thing competition tells you is there is a market for your products
The fact that there are many blogs out there should be a source of excitement and inspiration for you because it's telling you there is a demand. That's economics 101.
You can still make money blogging, through affiliates, and even with ad networks
More screenshots of the many ways to make money online: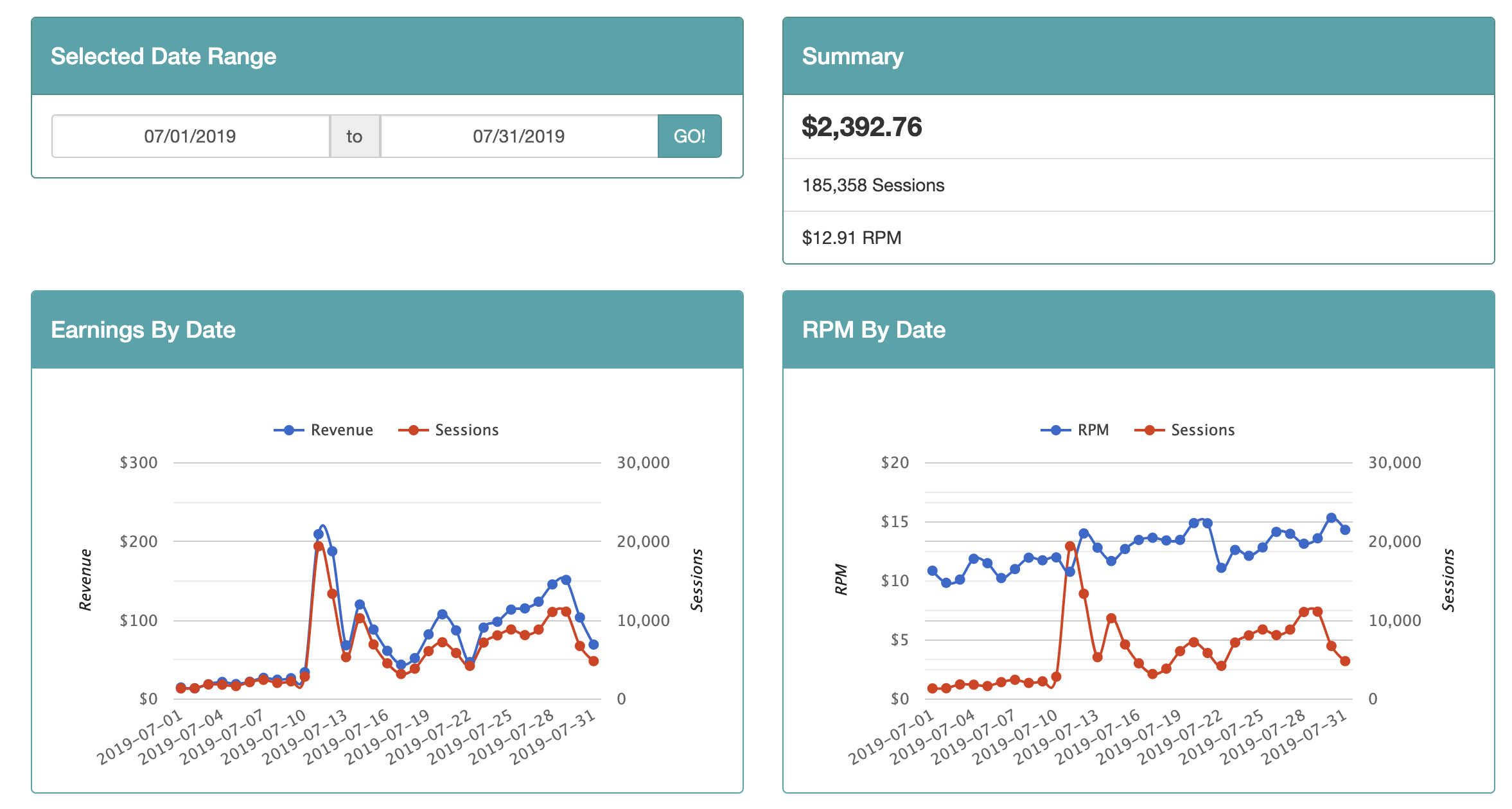 What would you do with an extra $2,000 a month?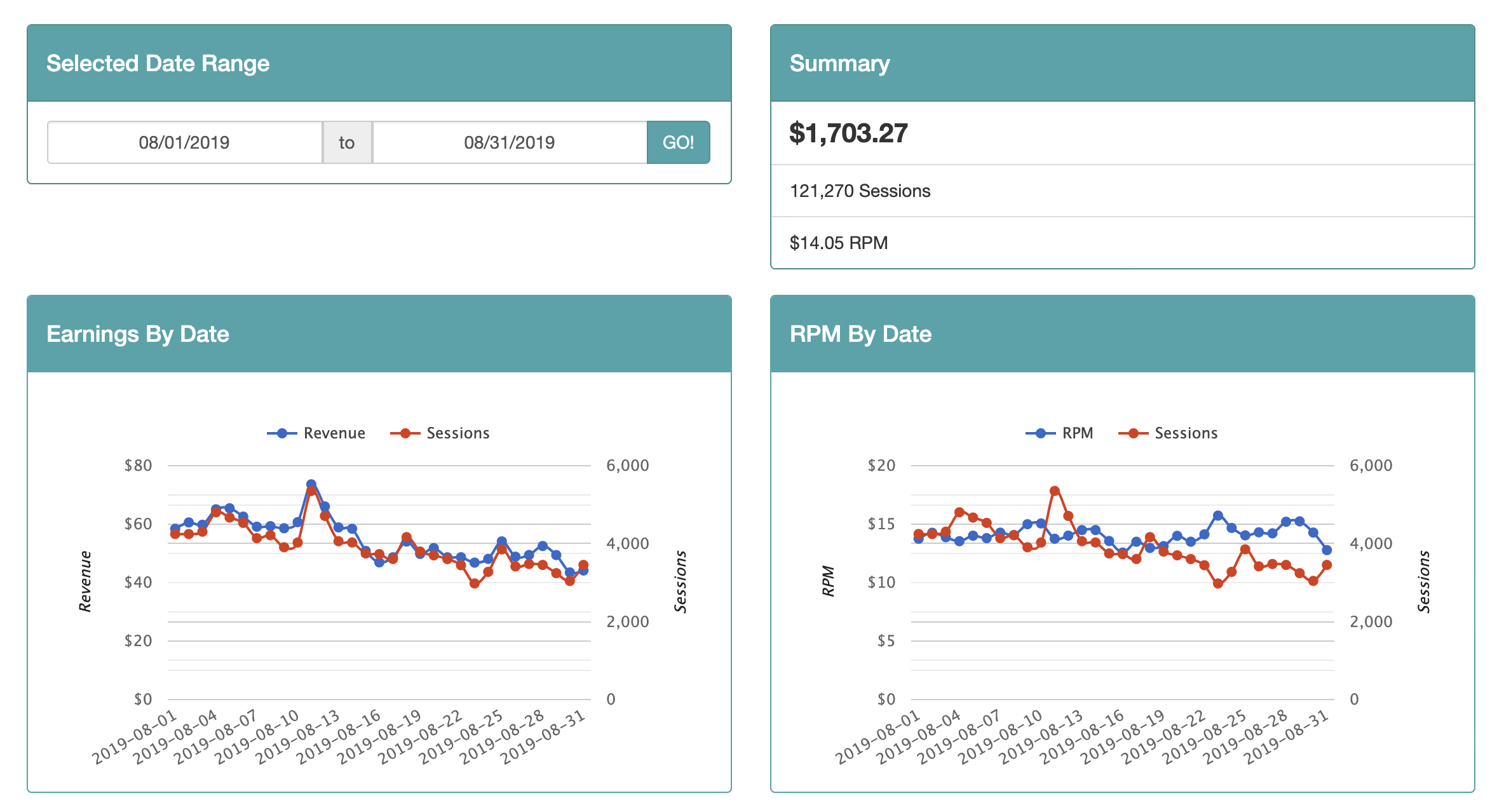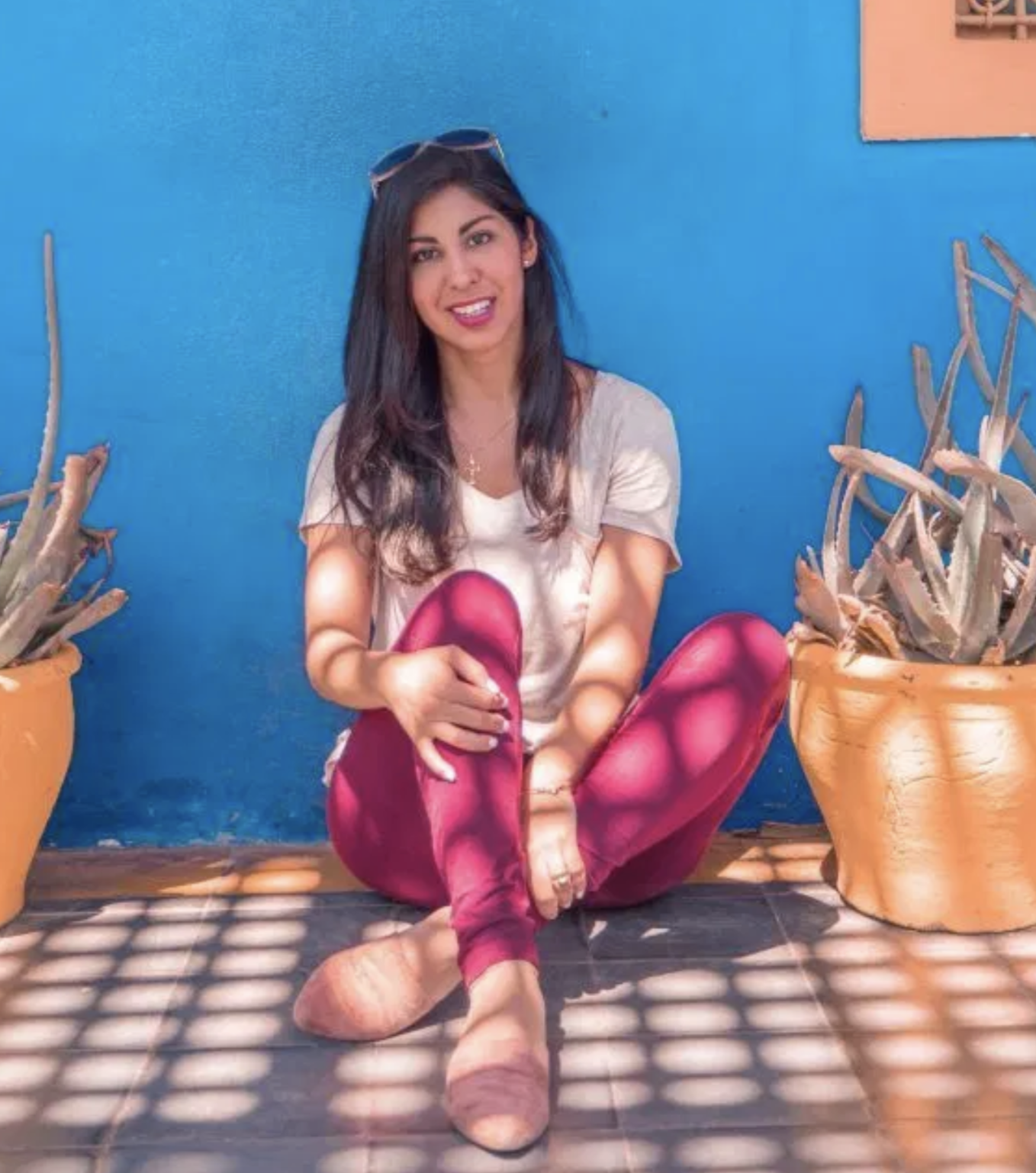 "Claudia's Pinterest strategy is great - it helped me double my pageviews in only one month and get into my favorite ad network so far! I've been able to make back my initial blogging investment and can't wait to use her strategy with my future blogs too. Plus she's great at answering questions and really knows what she's doing. Would definitely recommend this course if you're serious about making money blogging! "
- Veronica Regly, LaVieEnTravel.com
What's the goal of this course?
By the time you're done with this course, you will be months ahead of the competition and have saved yourself numerous headaches.
You will be able to create a profitable blog AND drive traffic through it for free through Pinterest
It's $47 for the knowledge of a lifetime.
How can you make that money back? If you follow my strategies and get approved for an ad network, all you need are 25,000 page views to make $250 a month. That's it.
This course will pay for itself tenfold and keep making you money far beyond that $250 benchmark
On top of this, I give you a full, money-back guarantee for 30 days.
What's the worst that could happen?
You have nothing to lose and so much to gain!
Your Instructor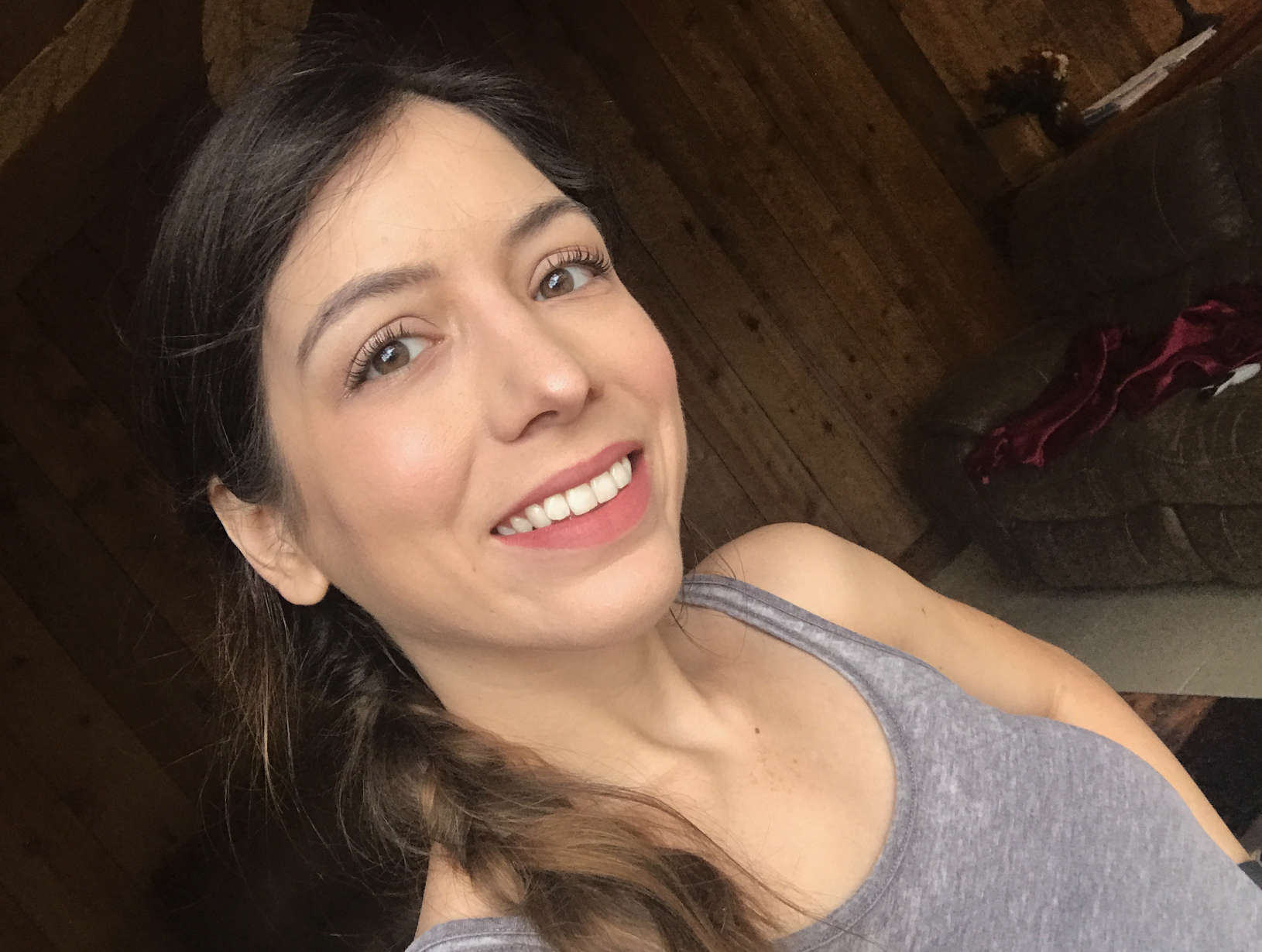 My name is Claudia Torres and I'm a former 9-to-5er that got tired of the rat race. I started blogging and currently have three successful blogs in different niches. I teach students how to grow and monetize a blog quickly and painlessly.
I know the ins-and-outs of what works and what doesn't because I test out my strategies across multiple blogs. Everything I teach has been tested and the results duplicated on multiple occasions, so you KNOW they work.
Course Curriculum
Welcome
Available in days
days after you enroll
Setting The Foundation
Available in days
days after you enroll
Blog Setup (The Right Way!)
Available in days
days after you enroll
Frequently Asked Questions
When does the course start and finish?
The course starts now and never ends! It is a completely self-paced online course - you decide when you start and when you finish.
How long do I have access to the course?
How does lifetime access sound? After enrolling, you have unlimited access to this course for as long as you like - across any and all devices you own.
What if I don't like the course?
I can guarantee that won't happen! But if it does, then you can email me within 30 days for a full refund as long as youi haven't gotten past Unit 1. Please note, this eCourse is designed for beginner to intermediate bloggers and not for advanced users. All refunds are subject to the terms of the full refund policy linked on the footer of this page.
Will you update the course with algorithm changes?
Yes! I am constantly testing and tweaking strategies so this course will be updated often. Not to mention, the online world moves quickly and Pinterest algorithm changes are the norm. Since I use Pinterest to drive traffic to all my blogs, I pay very close attention to any little changes they make and will always include those changes in this course.